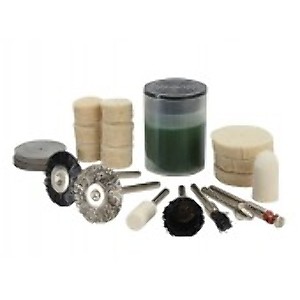 Multi-Tool, Biscuit Jointer & Planer Accessories
Most Visited Categories
Recently viewed products
At L&S Engineers, we believe that quality is key. That's why we're proud to offer a wide selection of Biscuit Jointer & Planer parts from leading brands, all backed by our commitment to excellent customer service.
Our collection of accessories for multi-tools, biscuit jointers, and planers are designed to provide you with a professional finish on any project. Whether you're looking for replacement parts or upgrades to improve the efficiency and performance of your tools, we offer a wide range of products from top trade brands to choose from.
Our multi-tool accessories include cutting blades, sanding pads, and polishing accessories to tackle a variety of materials including wood, metal, and plastics. Our biscuit jointer accessories include replacement blades and biscuits in various sizes to achieve precise and accurate cuts for seamless joints.
Our planer accessories range from replacement blades to dust extraction adaptors to improve the functionality of your tool. With a variety of sizes and types of accessories available, we have everything you need to tackle any project with confidence and ease.
What does a biscuit jointer do?
A biscuit joiner is a power tool that is used to join two pieces of wood together. It creates a crescent-shaped hole in the wood, called a "biscuit" and then a corresponding hole in the other piece of wood. The biscuit is then glued and inserted into the two holes, providing a strong and reliable joint. Biscuit joiners are commonly used in furniture and cabinet making, as well as in carpentry and woodworking.
How long do planer blades last?
The lifespan of planer blades varies depending on several factors such as usage frequency, type of wood being planed, and the quality of the blades. Generally, high-quality planer blades can last up to 30 hours of use, while lower quality blades may need to be replaced after as little as 5 hours of use.
It's important to regularly inspect the blades for any signs of damage or wear and to sharpen or replace them as needed to maintain the best planing results.
Our wide selection of parts for multi-tools, planers and biscuit jointers ensures that you'll always have access to the parts you need. Browse our huge range today.