Most Visited Categories
Recently viewed products
Related Categories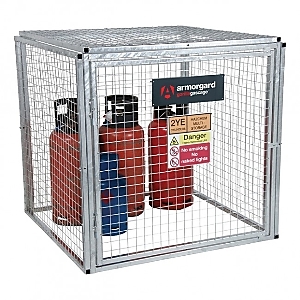 Gas Bottle Cages
A gas hose is a flexible tube used to transfer gas from one place to another. Pressure regulators connect to the cylinder of propane or butane and is designed to control the pressure so the torch continues working well. A torch handle is connected to the other end of the hose along with a burner. Each end of a gas hose has a hose clip secured. Blow torches are ideally used during soldering as they apply heat and a flame, although not too hot to cause welding or combustion from the high temperatures.
Welcome to L&S Engineers, your one-stop-shop for all your gas and tar equipment along with professional-grade heating tools. We one of the UK's leading supplier of high-quality gas torches, blow torches, gas regulators, and gas cylinders, among other products.
Our gas and tarmac tools are sourced from reputable manufacturers and is built to last. We understand that safety is critical in any industry, and that's why we offer equipment that is safe, reliable, and efficient. Our products are designed to meet the needs of different industries, including roofing, plumbing, welding, and general domestic DIY.
At L&S Engineers, we pride ourselves on providing our customers with exceptional customer service. Our team of experts is always on hand to provide you with advice and guidance on choosing the right gas and tar equipment for your specific needs. Whether you are a professional tradesperson or a DIY enthusiast, we have the expertise to help you find the right product.
We offer competitive trade prices and next day delivery service. So why wait? Start browsing our site today and find the right gas and tar equipment for your needs.