Most Visited Categories
Recently viewed products
Related Categories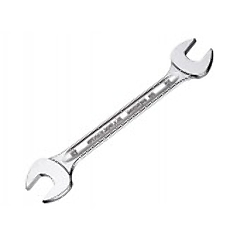 Mechanic's Tools
Trolley jacks are used to lift a part of a vehicle off the ground via a chassis. They are able to fit under lower cars than a bottle jack. A bottle jack is designed to safely lift and hold vehicles in place so work can be carried out. They can lift much heavier vehicles than a scissor jack and are ideal to keep in the boot of a car in case of a flat tyre emergency. Axle stands are great to accompany both trolley jacks and bottle jacks.
Looking for reliable and durable lifting jacks and vehicle lifting equipment? Look no further than our selection of top-quality products. From trolley jacks to motorcycle lifts, and axle stands, we have everything you need to safely lift and work on your vehicle. Our lifting equipment is designed to provide maximum stability and support for all types of vehicles, making maintenance and repair work easier and safer than ever before. Shop now to find the right lifting jacks and vehicle lifting equipment for your needs.
What is a lift jack on a car?
A lift jack, also known as a car jack or trolley jack, is a tool used to lift a vehicle off the ground in order to perform maintenance or repairs. It typically consists of a hydraulic system that raises a saddle or lifting pad, which is placed under the vehicle's frame or axle. Lift jacks come in various sizes and weight capacities, ranging from smaller models suitable for lifting motorcycles to larger ones designed for lifting trucks or SUVs.
What regulations are vehicle lifts subject to in the UK?
In the UK, vehicle lifts are subject to various regulations and safety standards to ensure they are safe to use. The main regulations are the Lifting Operations and Lifting Equipment Regulations 1998 (LOLER) and the Provision and Use of Work Equipment Regulations 1998 (PUWER).
LOLER applies to all lifting equipment, including vehicle lifts, and requires them to be thoroughly examined and tested at regular intervals by a competent person. PUWER requires that all equipment used in the workplace, including vehicle lifts, is safe and suitable for its intended purpose, and that employees are adequately trained and instructed in its safe use.
In addition to these regulations, there are also various industry standards and codes of practice that provide guidance on the safe use of vehicle lifts, including the British Standards Institution (BSI) and the Health and Safety Executive (HSE). It is important to ensure that any vehicle lift you purchase meets these standards and is installed and used in accordance with the manufacturer's instructions and all relevant regulations.
What are the most common types of automotive lifts?
There are several types of automotive lifts commonly used in garages and auto repair shops. These include:
1. Two-post car lifts: These lifts have two posts on either side of the vehicle and use hydraulic cylinders to lift the car.
2. Four-post lifts: These lifts have four posts and a flat surface for the car to rest on. They are often used for vehicle storage or for performing alignment work.
3. Scissor lifts: These lifts use a set of crisscrossing arms to raise the car. They are often used for low-clearance vehicles and can be mounted in-ground or surface-mounted.
4. Portable lifts: These lifts are mobile and can be moved around the shop as needed. They are often used for smaller jobs or in garages where space is limited.
5. Motorcycle lifts: These lifts are specifically designed to lift motorcycles off the ground, allowing for easier maintenance and repairs.
At L&S Engineers, we're committed to providing our customers with the best possible service. If you have any questions about our automotive lifting equipment, please don't hesitate to get in touch with our friendly service team.