About Us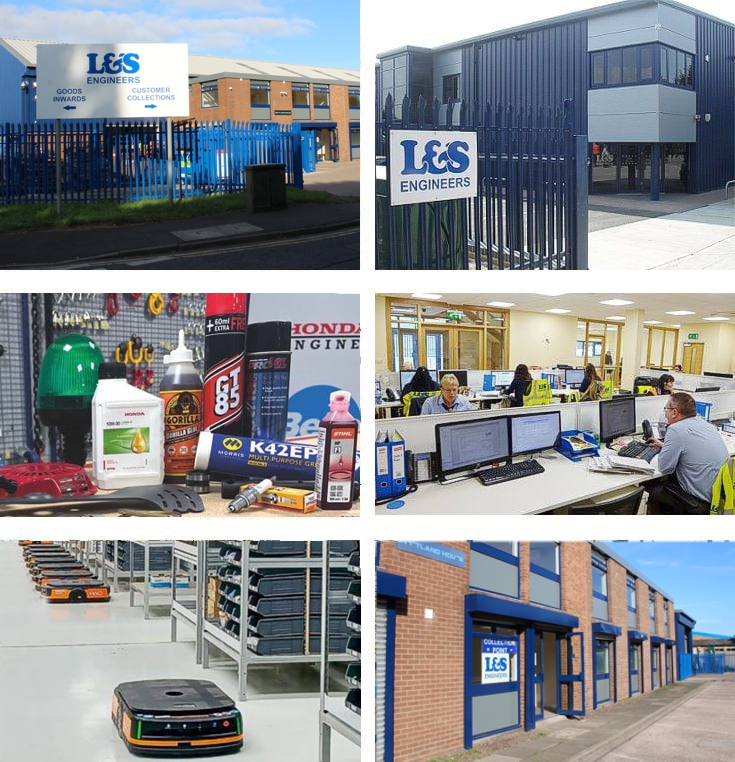 L&S Engineers is one of the UK's largest and most successful spare parts companies, supplying spares and consumables to large businesses as well as to local councils, smaller firms and the general public.
L&S was founded in 1971 by Wyn Lees and Alan Shaw. Since then it has grown into the UK's leading supplier of spare parts for plant hire, construction and groundcare. With over 50 years of experience we work with leading brands like Stihl, Husqvarna & Belle to make sure we have the parts you need.
We are located in Brownhills, just outside Walsall, and operate from a state-of-the-art warehouse employing the latest equipment and robot technologies.
Originally a small engineering firm, making custom fabrications, water pump strainers and starting handles, L&S started out supplying local businesses directly and sub contracting to larger companies based in the West Midlands.
The business outgrew the original premises and relocated to a larger unit in the mid 70's, where it continued to take on a variety of fabrication and machinery work for the construction, plant hire, quarrying and engineering industries. Around this time, the company started to supply a small number of engine and small plant spares to its existing customers.
The spares side continued to grow and in the 80's, the business started a van delivery service which supplied spare parts and consumables to businesses all around the UK. The vans would be loaded to the limit and driven all over the country where customers would queue eagerly sometimes filling wheelbarrows with cheap parts from the Midlands!
In 1988, the engineering side of the business was sold to concentrate on the growing spares business and in December 2015, L&S moved into a brand new warehouse and office building in Brownhills.
Check out our blogs where you can read the full story of L&S!
Useful Downloads

ISO 9001 Quality Policy

ISO 9001 : 2015 Certificate